Labellerr and Heex join hands to build platform for ML teams to improve their computer vision's model accuracy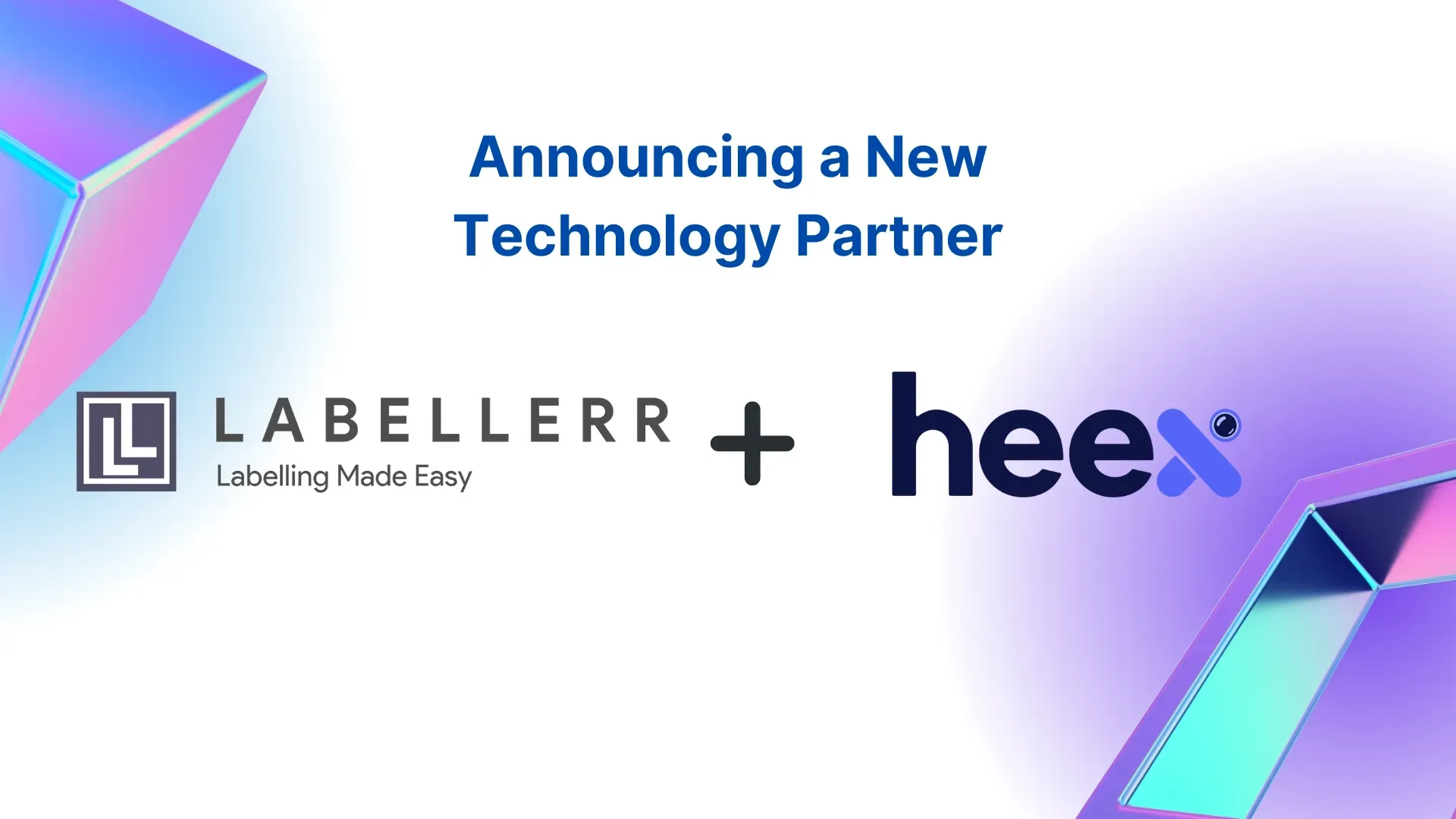 [New Castle, DE, December 06, 2022]
Labellerr is excited to share the news that it has built a partnership with Heex Technologies.
Labeling and annotation services are requiring curated datasets to feed machine learning teams with highly valuable data to improve AI models accuracy and overall system performance.
Heex Technologies provides a data management platform efficiently extracting and delivering valuable datasets to organizations working on highly autonomous and connected systems, to further expand AI capabilities and reduce the time to market of promising technologies.
As such, Heex Technologies is automating the process of curating datasets for labeling and annotation services providers like Labeller, which will increase productivity and reduce DataOps costs.
"We believe this partnership will help us to bring forth innovation, developing new technology and creating new business opportunities for both of our companies." said Labellerr's co-founder, Sumit Singh.
Pierre Maillot, Vice President of business development and partnership said, "AI development teams are dealing with an ever increasing amount of unstructured data to further improve their models. Labellerr and Heex Technologies complementary services are providing a streamlined process for data curation and labeling which will significantly support engineering activities."
About Labellerr
Labellerr offers computer vision data pipeline management, workflow automation and human-in-the-loop optimization to save time and cost associated with computer vision data preparation. Labellerr's parent company Tensor Matics Inc is a privately owned US headquartered organization. The company has been co-founded by Puneet Jindal (Tech and Product), Neeru Gupta (Operation) & Sumit Singh (Business Development & Sales).
About Heex technologies
Heex Technologies is a French deep tech start-up based in Paris providing a data management software solution for R&D teams working on advanced artificial intelligence. Through its intuitive web platform, Heex Technologies has developed an event-driven approach to automate the push of relevant data (the Smart Data) to the right teams within their organization. The company has been co-founded by Bruno Mendes Da Silva, Arnaud de La Fortelle, Ph. D, and Etienne Boutan, holding respectively entrepreneurial, academic research, and financial backgrounds.
—----
To learn more, contact:
Franck Kanga, Head of Growth
Heex Technologies
web: www.heex.io
To get media copy for the press release contact:
Contact: Sumit Singh, Co-founder & CBO, Tensor Matics Inc.
Phone: +91-7565883102
Email: sumit.singh@labellerr.com
Web: www.labellerr.com