Data labeling platform: how Labellerr stands out?
Having trouble deciding which data labeling technology will work best for you yet need to be labeled data?
We understand that dealing with numerous amounts of unstructured data is quite a task but there's always a way to solve this. You should go for a data labeling platform that sorts out your queries.
To help you make an informed decision when selecting your data labeling platform, we've written this blog. We hope this is helpful to you!
But first, let's understand from scratch about data labeling!
What is data labeling?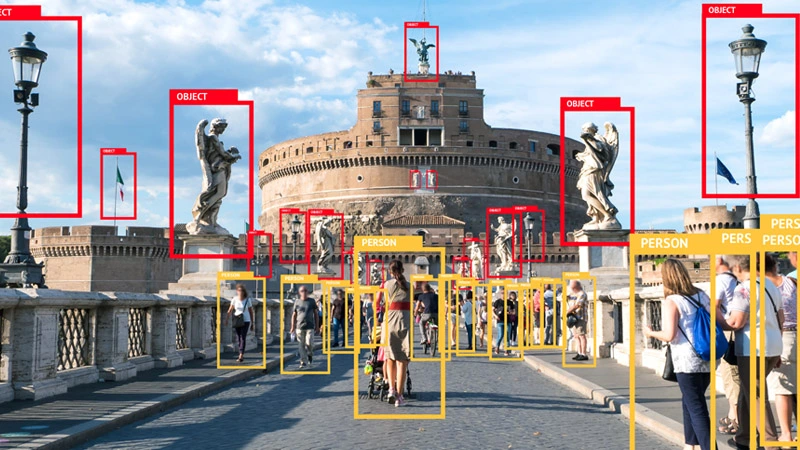 Data labeling in machines is the method of classifying unlabeled data (such as photos, text files, videos, etc.) and giving one or more insightful labels to give the data structure so that a machine-learning model may learn from it.
For example with the help of a Label, we can identify if a photograph shows a bird or an automobile, in any audio which words were used/ spoken, or whether a tumor is visible on an x-ray. For a number of use cases, such as natural language processing, computer vision, and speech recognition, data labeling is necessary.
Why should one opt for a data labeling platform?
Businesses of today rely on AI/ML-driven choices to generate revenues. Among the most crucial tasks in the training of ML models is labeling the data.
According to McKinsey, the main obstacle to creating powerful ML models is data labeling. Businesses require software that specializes in data tagging, as was already mentioned.

High-quality data are necessary for ML models to produce accurate predictions. The development of a child and the training procedure for ML models are both very similar.
Cats, dogs, birds, and other labels that parents provide as categories help children learn about the surroundings in which they live.
Children begin to identify birds independently of their parents after getting a certain volume of labeled data, and they even make some accurate predictions. Similar techniques are used to train supervised ML models.
For instance, high-performance medical computer vision systems rely on the high-quality annotation of medical data. A medical vision system's incorrect processing of an MRI report could have serious repercussions because the labeled data was of poor quality.
To identify the solution that best satisfies your company's demands, you may also look through our data-driven collection of tools for annotating medical data.
Things you should consider before purchasing a data labeling platform-
Data quality assurance
The success of your artificial intelligence and machine learning models depends on the quality of the data. Additionally, tools for data annotation can help with validation and quality control (QC).
You must ensure that the tool you are looking for includes quality control as a compulsory part of the data annotation procedure.
A quality dashboard will be a feature of many technologies, helping managers to identify and monitor quality issues.
Additionally, many annotation software will have a function that returns QC responsibilities to the primary annotation team or even a separate QC team.
Why Labellerr?
We use privacy and data protection best practices with enhanced authentication
We have Identity and access management (IAM) services from unaffiliated cloud providers
We do not keep the client's original data within its own storage while imposing a policy for deleting sensitive metadata.
We support PII that can be used to facilitate pseudonymization, redaction, and masking.
Pricing of the tool
The pricing of a tool is always a concern. It is seen that most programmers working in small/medium-sized teams look for free tools but free tools can never provide a list of benefits and your work will get stuck.
For a fair comparison, one should consider if paid options are worthwhile. You should examine the circumstances in which paying for a solution makes sense and adds value.
Why Labellerr?
We have a list of pricing structures that best meet your needs.
There is no need for an extended contract.
Use freely for modest proof-of-concept or sizable, long-term projects.
Human workforce capability
Although data labeling is a crucial step in the process of creating AI/ML models, at its core, it is a human activity because decisions are being made behind each row of labeled data.
This raises the question: What kind of people do you want to classify your data?

Why Labellerr?
Labellerr has access to the most skilled annotation crew in the world with years of experience
We have the presence of subject matter experts from diverse businesses
We offer the best results with less prejudice because of our internationally representative workforce across all continents
We have More than 5000 skilled full-time annotators working in a secure facility under the supervision
Our platform help to optimize the human-in-the-loop process by bringing automation at several stages.
Annotators and reviewers can reduce manual task by up to 70% which ultimately help reduce operational cost.
Speed and Performance
The data labeling platform you choose needs to be able to meet your speed and throughput demands.  A wide range of images is now available to deep-learning programmers.
The manual nature of annotations means that photo tagging may take a lot of time and effort. So, it is important to find out a platform that can be efficient and speed up the project.
Why Labellerr?
We allow using models of machine learning to power auto-labeling will improve data annotation.
We offer Quick implementation from the establishment of guidelines to annotation
We also provide Pre-trained models and proprietary datasets to expedite project start
Ease of Use
It's essential to understand that you can incorporate your data labeling platform painlessly and without obstruction into your bigger production pipeline because it will become a crucial component of it.
Consider the following inquiries regarding each data labeling platform to understand its ease of use:
Is communication possible with my labelers?
Can I put labelers to the test and only utilize the top ones for my task?
To ensure that everyone understands your objectives and specifications, bring these responses to your data labeling platform.
Why Labellerr?
We allow all types of data support for computer vision types of AI and annotation
We are a one-stop shop for all of your tools and the person in the loop needs
You will get a highly user-friendly UI with work templates for annotations and round-the-clock assistance
We have Strong API connections to your current MLOps infrastructure
Labellerr is a data automation tool that helps data science teams to simplify the manual mechanisms involved in the AI-ML product lifecycle. We are highly skilled at providing training data for a variety of use cases with various domain authorities.
Labellerr provides a wholly on-premise solution for businesses that operate in settings without an internet connection. The software can be installed on your own hardware or in your cloud infrastructure.
With Labellerr, you can upload data using the UI, CLI, or Python SDK to its encrypted storage. Versioning, model deployment, and model training are all possible with the uploaded data. Through Labellerr's secured storage, only the data or models made therein are the sole property of their inventor.
If you are looking for a perfect data labeling platform, check out labellerr.