Life at Labellerr: Ritika's internship story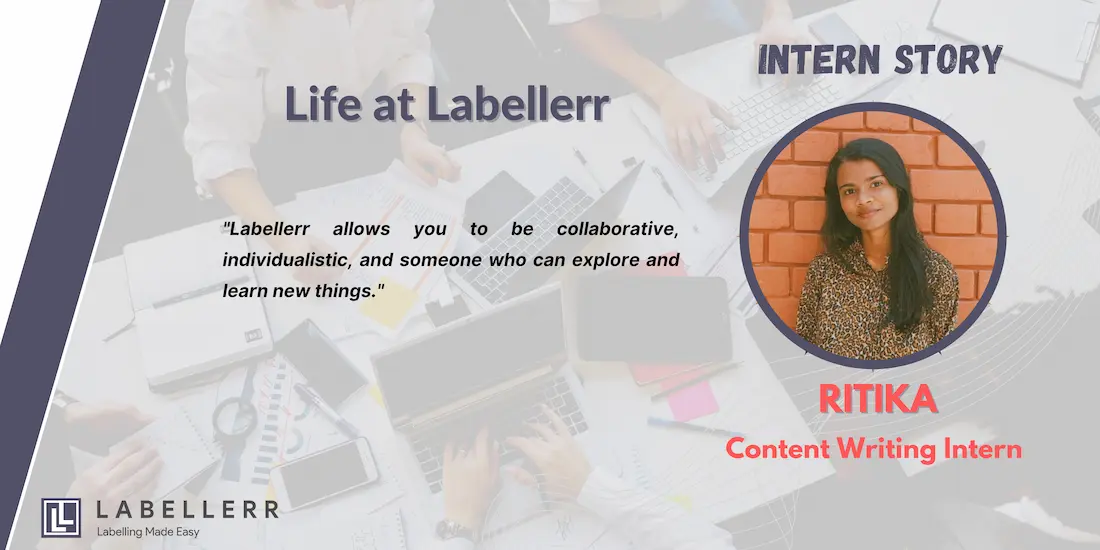 This story is about me-a recent graduate from Delhi University 'Ritika'. Few months back I joined Labellerr as a Content Writer Intern. I have worked in various organizations before in a similar domain and also possess some knowledge about Digital Marketing as well. But particularly, Writing interests me a lot and this is the reason why I decided to join Labellerr. I have done Content Writing in various domains such as Marketing, Finance, Sports, Food, Fitness & Wellness. But technical writing never came into my way. Since, I have a background in Commerce but I have learnt technical languages. I was interested in learning about data analysis as well. So, I joined the organization in mid-July.
How were my initial days?
Initially, I was quite scared as I was surrounded by technical experts and I merely knew about AI and computer vision. In the initial days, I was quite overwhelmed with the surroundings, colleagues and seniors. Slowly, I was introduced to the term 'Computer Vision' which is the major focus of the Company. I was introduced to some other related technical knowledge. There were some interactive sessions about the technical aspects and the Company's product which is a data training and data workflow management  platform.
How is it going?
Honestly speaking, I have overcome the fear of technical writing with such amazing learning experience. I now enjoy enhancing my knowledge related to AI, Computer Vision, datasets and so many things. The workload here is just almost appealing and balancing. You get weekends off to relax your mind. You have amazing sessions with the team to share your ideas. The best thing is you get to directly interact with the founders, which is rare in tech-giant companies. In Multinational companies, you merely get to interact with, share your ideas. Here, you are liable for your tasks, ideas and collaborations.
Why would I suggest you join Labellerr?

About the company
Labellerr is a training data platform that offers a smart feedback loop that automates the processes that helps data science teams to simplify the manual mechanisms involved in the AI-ML product lifecycle. We are highly skilled at providing training data for a variety of use cases with various domain authorities. By choosing us, you can reduce the dependency on subject matter experts as we provide advanced technology that helps to fasten processes to generate training data.
Labellerr allows you to be collaborative, individualistic, and someone who can explore and learn from new things. If you want a work-life balance, then Labellerr is the right place for you. It's a small organization but with the most interactive team. Be a tech-savvy.or someone who enjoys understanding data, you will get to learn a lot here.