Argo AI has stopped its operation! Top learning we must take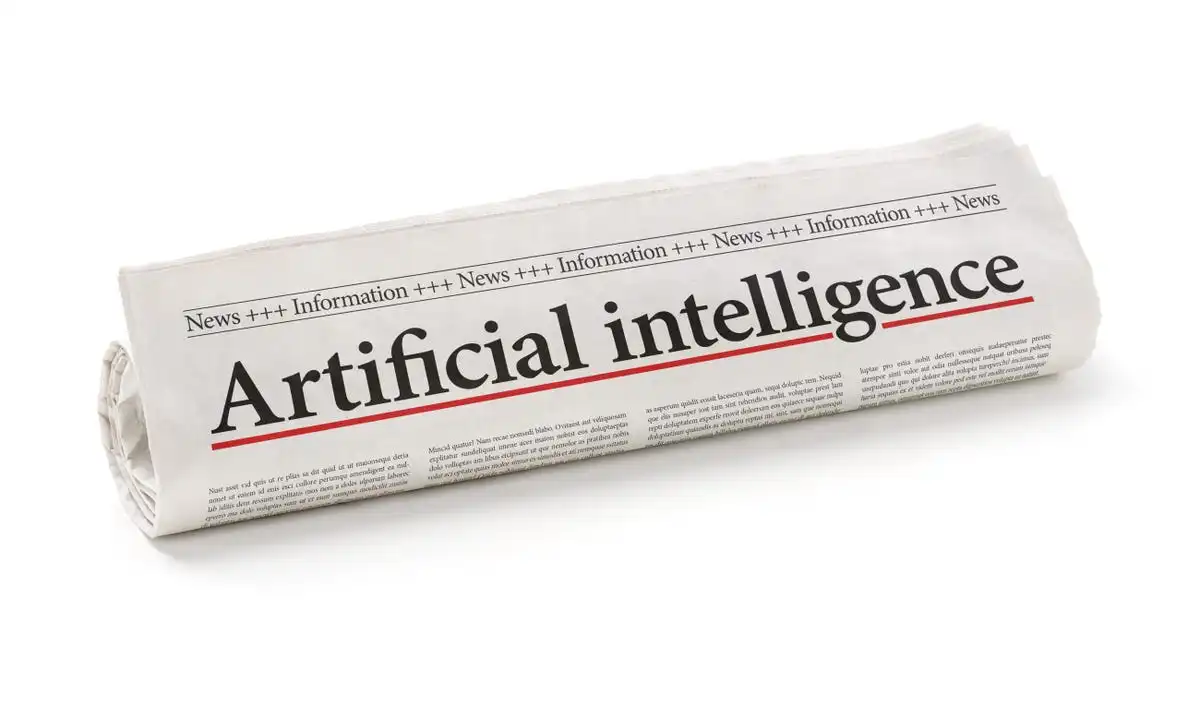 These days startups shutting down and layoffs are always in talks. Not only in AI news but in many industries but tech-industry is mostly suffering through this problem. Recently, there has been news regarding an autonomous vehicle company backed by Ford shutting down and this news has taken over all the attention of the audience. Many companies are failing due to various reasons. Ignoring the management techniques and just focusing on bringing valuation will not be sufficient. In this blog, we have discussed in detail why these technologically advanced, financially supported companies are coming to an end. Read till the end to gain major insights.
Why these startups are shutting down or reducing their workforce by doing layoffs?
Recently AI news is spreading across the globe that, Ford, VW-backed Argo AI is shutting down and a US-based artificial intelligence (AI) platform 6Sense has laid off close to 150 employees or 10 per cent of its workforce globally, But Why?

Image Source-Youtube

Ford announced this week that Argo (Argo AI was a Pittsburgh, Pennsylvania-based manufacturer of autonomous driving technology. Bryan Salesky and Peter Rander, members of the autonomous driving initiatives at Google and Uber, co-founded the business in 2016. Independent business Argo AI developed the technology, software, maps, and cloud hosting needed to power self-driving cars.) had been unable to secure additional funding and Ford management does not anticipate completely autonomous vehicles being lucrative anytime soon. Instead, Ford will concentrate on driver-assist technologies.

A similar case has been noticed, according to insiders with direct knowledge of the situation, the US-based artificial intelligence (AI) technology 6Sense has let go of close to 150 employees, or 10% of its global workforce, many of whom worked in its Bengaluru and Pune offices in India.

We understand that Making a reliable and secure self-driving technology is not precisely a simple task. At least a few years must pass before full Level 5 power is commercially viable for the general population. But there are many mistakes that are being made by the companies that take them to the wrong decision. Here are some reasons that you should know about why these tech startups fail to succeed.
Most prominent reasons why these AI-Startups fail?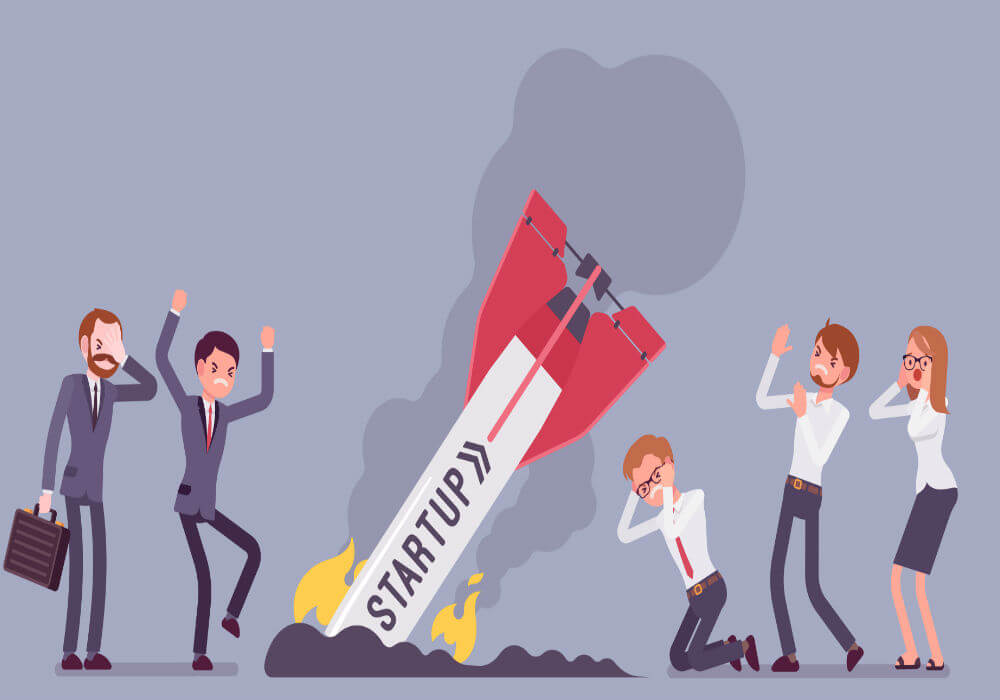 image Source-Inc42
1. Cash constraint
Yes, having money isn't the main objective. It ought not to be. However, that doesn't imply you don't still require money. It serves as a tool and is not only beneficial but also essential. Though most founders are well aware of this, it is nevertheless important to reassure them.

After their original investment is depleted, businesses with poor burn rates and insufficient earnings to bootstrap their business frequently find themselves in trouble. Because of this, it's essential to always be conscious of your monthly expenses and to start organising your fundraising efforts before you run out of funds.
2. Bad Workforce Management
People, teamwork is vital. A wonderful product and a bad team will probably go up in flames. While a fantastic team with a subpar product might succeed. They change course, conduct tests, and, most importantly, persevere.

With a weak team, a lot of things could go wrong. mostly too easy to give up, disputes with co-founders, and weak leadership.

Co-founders typically have disagreements when things go ugly, which they inevitably will. It will probably fail if both you and the team can't overcome those obstacles and keep going. Most individuals lack the guts and bravery to persevere when things are bad, and they quit too readily.
3. Wrong technical choices
Businesses succeed when they have a strong business strategy and the best technicalities. Whatever your idea, you must determine how it will be realised before putting it on the market, not after. This calls for in-depth documentation on a variety of subjects, including forecasting, marketing plan, selling points, and more. But in order to get the best results, one has to opt for best practices in terms of technical choices. Many startups opt for wrong technical decisions which lead to bad failure.
4. No automation in processes
A lack of customers is a normal consequence of fierce competition. Additionally, in a drive to compete, startups may expend resources, which may ultimately deplete the company before it scales. As many processes ranging from promotional marketing, outsourcing, analytics, supply-chain management and a lot more require automation processes. But many startups stick to being in a traditional mode which ultimately leads to bad processes.
5. High spending on the workforce despite the low requirement
Making a practical plan and executing it can frequently be difficult in a hectic startup setting. Startups frequently overestimate the capability of smaller teams and fail to make progress because of burnout.

Although it isn't really a workforce issue, because the startup mentality places such a high value on cooperation, it can have a significant impact on your team. Startups usually hire a high workforce despite the low requirement. In such cases, all that startups need is workforce management.

AI-based startups specialized into natural language processing, computer vision, and other technologies should avoid such issues and here's how we can help you with this.
Here's how Labellerr can help companies developing on computer vision AI
Labellerr is a workflow automation tool that helps data science teams to simplify the manual mechanisms involved in the AI-ML product lifecycle.  We have a lot of experience working with different domain authorities to provide training data for a range of use cases.
On Labellerr's platform, a range of charts is accessible for data analysis. If any labels are wrong or distinguished across adverts, the graphic shows outliers. More than 95% of the time, we accurately extract the most pertinent information from adverts and present the information in a structured manner. the capacity to verify ordered data by scanning screens.

Labellerr offers privacy and data protection best practices with enhanced authentication. We have Identity and access management (IAM) services from unaffiliated cloud providers. We do not keep the client's original data within its own storage while imposing a policy for deleting sensitive metadata. We support PII that can be used to facilitate pseudonymization, redaction, and masking.

We have a list of pricing structures that best meet your needs. There is no need for an extended contract. You can use our platform free for modest proof-of-concept or sizable, long-term projects.

Our platform uses models of machine learning to power auto-labelling that helps improve data annotation. We offer Quick implementation from the establishment of guidelines to annotation. We also provide Pre-trained models and proprietary datasets to expedite project start

Our Platform supports all types of data support for computer vision types of AI and annotation. We are a one-stop place for all of your tools and the person in the loop needs. You will get a highly user-friendly UI with work templates for annotations and round-the-clock assistance. We have Strong API connections to your current MLOps infrastructure.
Read detailed article written on the learning from Argo AI and how organization should rethink about their strategy by Labellerr's co-founder Sumit Singh.

To get in touch with us, you can visit our website at Labellerr.com
Train Your Vision/NLP/LLM Models 10X Faster
Book our demo with one of our product specialist
Book a Demo